Founder of Sunshine Yoga & Yoga Teacher Lyn Thomas

Lyn Thomas (dip.IYTA AUS) and (cert.YTT Ananda Yoga USA) is a yoga and meditation teacher, facilitator and entrepreneur and is the creator and owner of Sunshine Yoga & Health. Lyn is one of Australia's most experienced yoga teachers and yoga retreat and holidays specialists.
Her beginnings in the yoga and health field began when she was just a young child. Her work emanates passion, authenticity and the true desire to share her knowledge and expertise to the world. She has over the countless years brought hundreds of clients to a point of personal awareness and growth.
Lyn's vibrant and adventurous spirit continues to take her to many locations all over the world. Her joy is sharing these adventures with others. She has specialised in yoga and adventure holidays over the past 20 years, allowing her to provide life-long and often life-changing experiences to her many clients.
Her sole purpose is to share her experience and knowledge with people who resonate with her work.
Lyn's ideal is to give people tools that allow them to take care of themselves and achieve long term health and wellness on all levels.
"Being in one's own personal power is the ultimate to life", Lyn says.
My history of yoga and health goes back to the 1960's when I was a child in New Zealand. I took to it like a duck to water and have never ceased to be involved. I was teaching yoga long before I became 'qualified', as was my mother, Marion,  who was also a yoga teacher.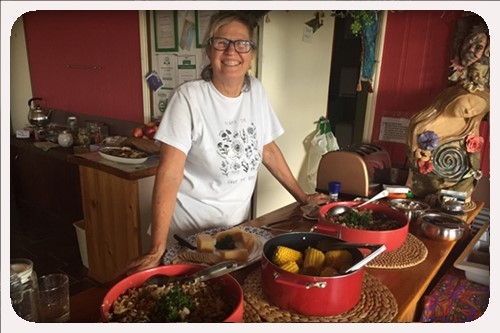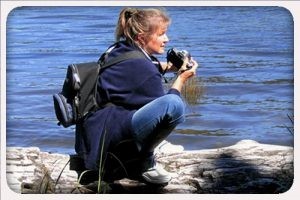 Lyn … Nature Photographer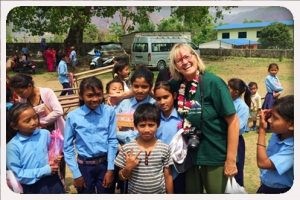 Lyn, I have concluded my short exploration of other classes/teachers. I want you to know, you raised the bar so high, it has spoiled it for everyone else! You ARE simply the best!  Peter, West End
I am forever grateful that you introduced me to Yoga nearly 4 decades ago. It has been such a fulfilling life experience. Thank you. Pam, Murrumba Down
I love your website. I love the way you write. I am excited to meet you and to start your yoga classes. It has been a lifetime of waiting for this moment Lyn! Carolyn, Nundah
It is a definite Yes to the 2-hour Yoga Class. I loved it! Coming to class twice a week has made such a massive difference. Thank you so much. Lyndal, Wavell Heights
Thanks for a lovely session tonight. I must confess that there were two of us doing the class – do I have to pay extra for my dog! Debbie, Wavell Heights
Thank you Lyn so much for all the help you have given me with live-streaming in order to get up and running with Zoom. I need and definitely can't go without my yoga! Gwen, Wavell Heights
This life-long journey has lead me down the path of many health and wellness modalities; yoga and meditation, spiritual teachings, personal growth, and integrative medicine, crystal and vibrational therapy, psychology and counselling, vegetarian cooking and organic gardening.  With a natural love of nature, adventure and the great outdoors, it was a natural progression to fall in love with the art of nature photography. And let's not forget my love of motorcycle riding.
Sunshine Yoga & Health was born out of passion and my mother's wish that I spread the word of yoga and health.  I began, in 1980, organising and teaching weekly yoga classes. Since 1997 I have been organising, facilitating and presenting specialised yoga workshops ('time-out days'), along with yoga retreats and international yoga holidays, which I love to do very much.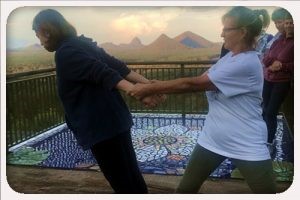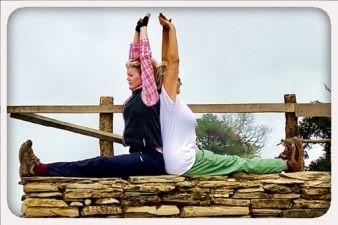 Lyn … support in the wilderness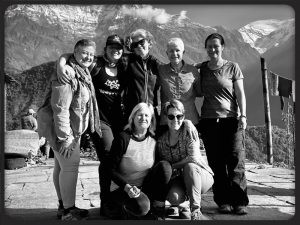 Lyn … having fun on the trail
My work emanates passion, authenticity and a true desire to share my knowledge and expertise with the world. I have over the countless years brought hundreds of clients to a point of personal awareness and growth through yoga, meditation and relaxation.  My sole purpose is to teach people how to take care of themselves whilst practicing yoga, and to achieve long term health and wellness, on all levels."Being in one's own personal power is the ultimate to life", Lyn says.
My style of teaching has changed over the years. As I've grown and developed my craft and indeed myself, I have imparted upon my clients my own natural process and progress. One of the valuable lessons I have learned from my early years of practicing very advanced and strong Iyengar yoga, is that tying my body in knots was not necessarily a good thing. Through this experience and my vast experience following, I know that the true essence and the power of yoga is soft and gentle.  Hence Sunshine Yoga & Health's motto "experience the power of gentleness" is a very personal and heart-felt motto.
Lyn has a wide variety of qualifications and is considered one of Australia's top providers.
IYTA AUS 1985;
YTT Ananda Yoga USA 1993;
12hr Psoas Workshop with Liz Koch 2015;
12hr Intro to Psychology Course;
12hr Flower Essence Course
Founder and Director of Sunshine Yoga & Health 1996;
Producer of yoga and relaxation videos, dvd's and cd's.
Relief Yoga Teacher for Sunshine Yoga 
Anna-Rose Parnell is a yoga certified teacher (cert.YYT Being Yoga Aus),  She began her yoga teaching journey in 2013 after completing her course with Being Yoga where she studied Vinyasa Yoga, Asana, Pranayama and Meditation.
Through these years Anna-Rose has expanded her practice and teachers corporate, kids, mum and bubs yoga along with group yoga and one-to-one yoga.  Her style of yoga embraces many levels and layers of practice, including wonderful, guided relaxations and meditation. Slow and flowing yoga routines which includes breath awareness, creates the wonderful versatile teacher that she is.
"I adore being a part of the Brisbane yoga community and love to share and support in any way", says Anna. "My favourite yoga pose is Savasana (the relaxation pose) !!
Anna-Rose has been with Sunshine Yoga & Health in the role of relief teacher for over 12 months. She fits in perfectly!
www.viraamandrelax.com.au 
Instagram: viraamandrelax
Facebook: Viraam & Relax